Toric Hydrophobic Foldable
Single Piece, Achromatic, UV Filter
Biconvex ,Posterior Toric Aspheric Surface
Continuous 360 degree Square edge
Toric Cylinder power 1.5D to 6.0D in0.75 Increments
Spherical power 10.0D to 35.0D in0.5 Increments

Toric Hydrophilic Foldable
Single Piece, Achromatic, UV Filter
Biconvex /Convex , Posterior Toric Aspheric Surface
Continuous 360 degree Square edge
Toric Cylinder power 1.5D to 6.0D in0.5 Increments
Spherical power 10.0D to 35.0D in0.5 Increments
Select Astig Toric IOL For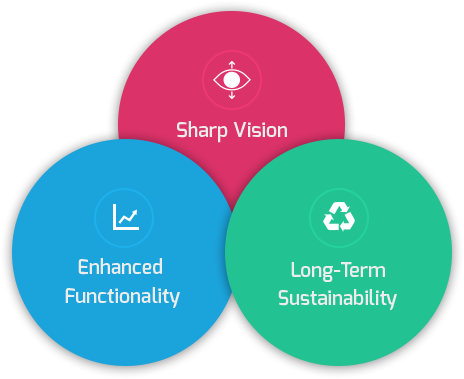 Sharp Vision
Leave a Legacy of outstanding vision
As the quantity of toric procedures increases, trust your legacy to an IOL that delivers exceptional visual quality.
The Astig Toric IOL adheres to a high standard of optical excellence so you can give each patient, the sharp, brilliant vision they never thought possible.
Excellent Astigmatism Correction
In a clinical study evaluating the Astig Toric IOLs for astigmatism correction in cataract patients, 94% of eyes achieved < 0.5 D of residual refractive cylinder, and 98% of eyes achieved. **Modular Transfer Function (MTF) is a measure of the amount of contrast transferred by the optics in a visual system. The higher the MTF value, the more contrast transferred to the image resulting in higher image contrast.
Superior Image Contrast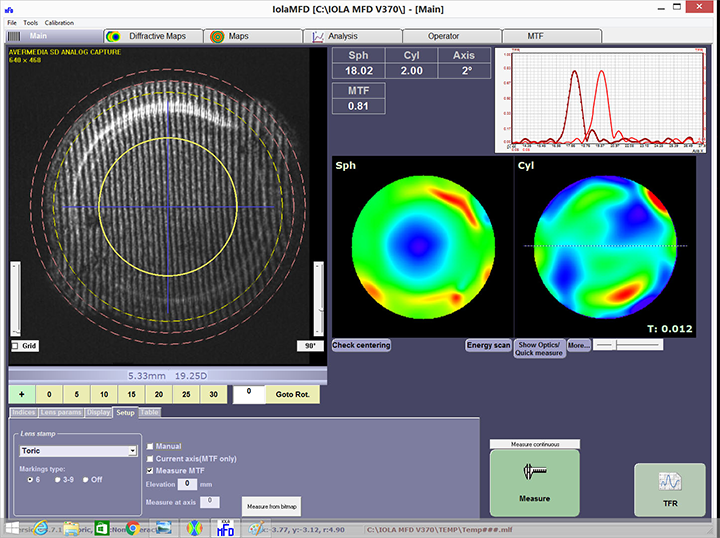 Enhanced Functionality
Leave a Legacy of Living
Your patients are far from ready to throw in the towel. They've got places to go and sights to see and they'll see them all through the IOL you choose. Give them a lens designed to function in real-world conditions, such as in low light or without glasses, so they can experience each day with outstanding clarity.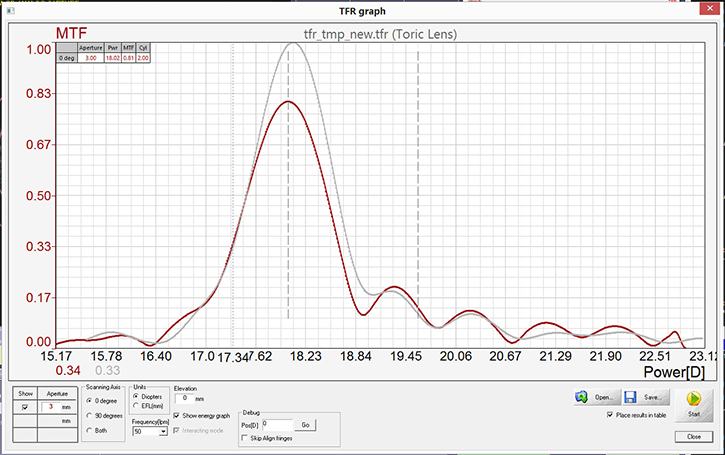 Long-Term Sustainability
Leave a Lasting Legacy
What good is a lens if it's not built to last? Make your legacy one you continually be proud of with an IOL that delivers exceptional stability, high patient satisfaction and stunning visual performance.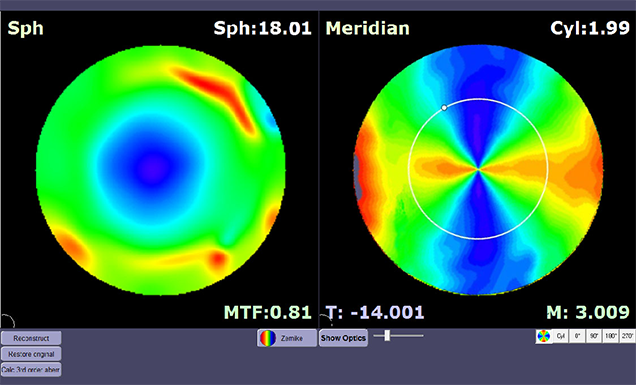 OUTSTANDING POSTIOP ROTATIONAL STABILITY
Stability is especially important for those with astigmatism. Toric IOLs demonstrate an excellent 2.74O mean axis change between the baseline and six months.
Rotation of the Astig Toric 1-Piece IOL away from its intended axis can reduce its astigmatic correction. Misalignment greater than 300 may increase
WARNING
Postoperative refractive cylinder. If necessary, lens repositioning should occur as early as possible prior to lens encapsulation.